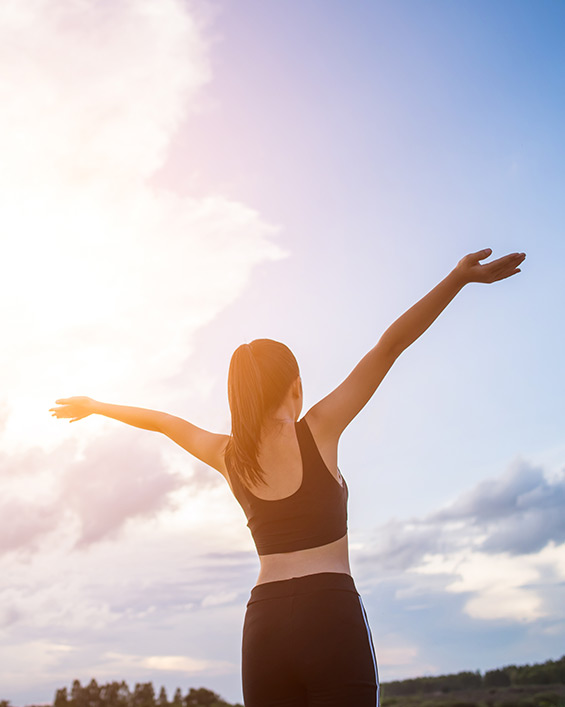 This program is designed to repair the damage caused by the infection on the organism, especially the respiratory system and cardiovascular system, functions and neurological and psychological complications in people with COVID-19 infection. Complaints such as fatigue, cough and shortness of breath may continue after recovery in 80% of those who have the disease. While cleansing your body of COVID, regain the spirit-body-mind balance, which is inevitable for a healthy life!
Post Covid Program
The program starts with specialist physician consultation and evaluation. All necessary evaluations and analyzes are made. Pulmonary functions and exercise capacity are determined by spirometer and sports trainer evaluations. Shakes, shots and nutritional supplements are offered as 3 meals a day to reduce the damage of COVID infection. Immune booster I.V. The harms of COVID infection to the body are minimized by "personal and needs" therapies and applications such as treatment, oxygen therapy, diaphragm breathing training, Nasyam massage that provides deep nasal and sinus cleaning, ozone sauna, major ozone therapy, ginger compress and massage that increase respiratory functions.

The 2 or 3-day "Post-COVID Wellness and Detox program" with its therapies, drinks and nutritional supplementes such as shakes and shots aims to eliminate the damages seen in people after the COVID-19 illness with a 2 or 3 day program which is planned for each person individually to restore the spirit-body-mind balance that is inevitable for a healthy life.
Fill in the Form
We will call immediately