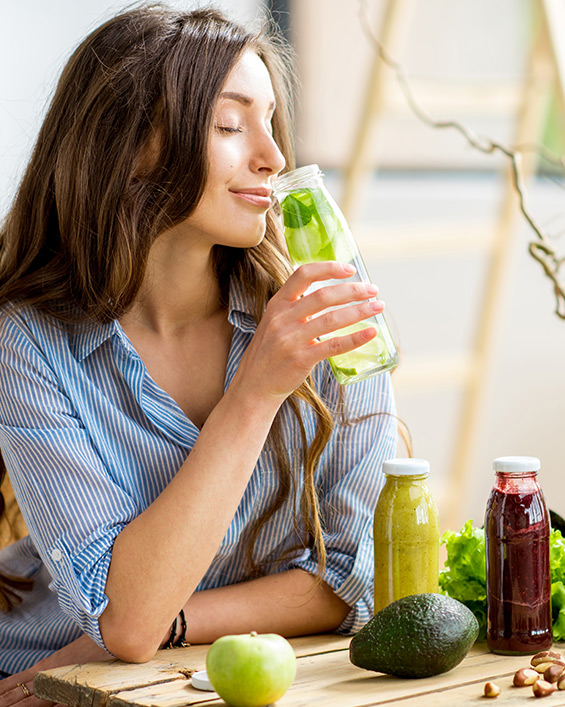 Master cleansing is an ancient form of cleansing where proper rest is given to the digestive system by liquid fasting, it is the most effective form of cleansing toxins from the body, a special detox drink is designed with herbs and minerals to cleanse the toxins and helps you regain the body's natural rhythm. This program consists of liquids consumption, you drink detox shake, detox soups, herbal teas, supertonic shots, alkaline water and get various herbal supplements. The whole program helps you in such a day that even in the small time period it flushes out toxins, heavy metals, parasites and body waste out of the body.
Master Detox Program Content (1-21 Days)
Doctor consultation before, during and after the program
Full Body Analysis
A special nutrition program to balance blood sugar, antioxidant and food and vitamin supplements to regulate blood sugar,
Unlimited herbal detox soup
Unlimited herbal tea
Unlimited Ph 10 water
Follow-up throughout the program
Consultation about Nutrition by the Specialist
Personalised health plan before leaving
Indoor Swimming pool
Free participation in group activities (such as yoga, breathing, meditation classes, fitness, wellness talks, holistic activities, walks with an expert, healthy cooking lessons)
Vitalica bag and water bottle

**Treatments Included In The Program

Infrared sauna (30 minutes every day)
Salt Room (30 minutes every day)
Steam Room (30 minutes every day)
Manipura abdominal massage (20 minutes, before Angel of Water)
Angel of water (large intestine cleaning) Our doctor decides how many sessions you will receive this application after consultation.
Fill in the Form
We will call immediately