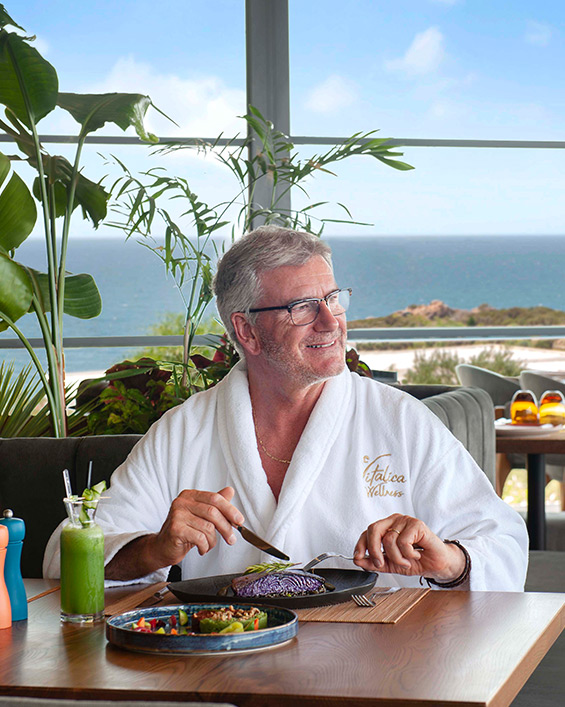 Intensive cleanse designed to give you a total body reset. This program is created by our traditional team of doctors to provide you a powerful cleansing process by eliminating bodies inflammation and toxic build-up which has been build over years. This program resets the complete metabolic system and heals your skin, lymph, lungs, liver and gut's. The program blends the cleansing and rejuvenating process for 5 major organs which are skin, lymph, lungs, liver and intestine's health with the superfood cellular cleansing nutrition herbal supplements and wellness treatments.
Intensive Detox Program (1 - 21 days)
Wellness consultation at the beginning of the program

Wellness consultation at the end of the program

Complete body analysis test

Intensive detox Food Supplement by Vitalica wellness

Intensive Detox Nutrition (Breakfast Lunch and Dinner)

Intensive Detox drinks according to the prescription

Unlimited herbal soup

Unlimited herbal tea

Unlimited ph 10 water

Detox kit - (Tongue cleaner, dry brushing, herbal formulas)

1 Healthy cooking group class at The Chef's Studio

Follow-up during the stay

Nutrition Consultation with expert

Personalized health plan before you leave

Walk with expert

Closed swimming pool

Inferred sauna

Free access to group activities: (Yoga, breathing class, meditation, talks, holistic activities, walks and healthy cooking, etc.)

Abdomen massage (20 minutes)

Angle of water

Support your intensive detox programme by applying one of the following treatment packages (A,B,C,D) by extra fee.
Fill in the Form
We will call immediately